Real English Conversation - 68 : letter
---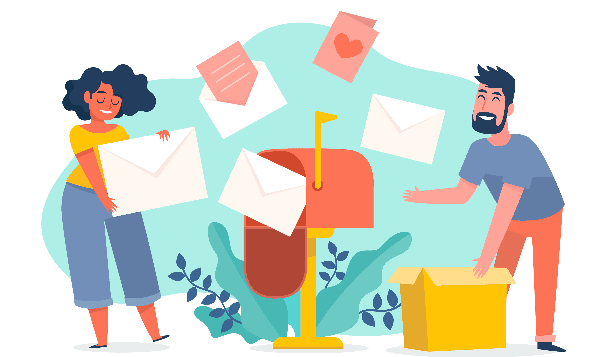 **Translation is an additional tool that can guide and assist beginners in their language learning process. If you feel comfortable enough, please turn it off.**
Alex: Hey Julie, did you see the letter my dad sent us?
Julie: No, I haven't had a chance to read it yet. What does it say?
Alex: Well, he said he's doing well and that he's excited to come visit us next month.
Julie: That's great news! When is he coming?
Alex: He's planning to arrive on the 10th and stay with us for a week.
Julie: That's perfect, we'll have plenty of time to catch up. What else did he say in the letter?
Alex: He mentioned that he's been doing some fishing and hiking in the countryside. He also said he wants to take us out to dinner one night while he's here.
Julie: That sounds like fun. We should take him to that Italian place he likes.
Alex: Good idea. Oh, and he also said he wants to visit the local veterans' hospital while he's here.
Julie: That's so thoughtful of him. Do you know when he wants to go?
Alex: He didn't say specifically, but I'm sure we can work out a time that works for everyone.
Julie: Definitely. We should also make sure we plan some fun activities while he's here.
Alex: Yeah, I was thinking we could take him to the beach one day, and maybe do a hike in the mountains another day.
Julie: Sounds like a great plan. I can't wait to see your dad and catch up with him.
Please check your understanding:
What are some activities Alex and Julie are planning to do with Alex's dad?
When is Alex's dad arriving?
Where is Alex's dad staying during his visit?
What activity is Alex planning to do with his dad?
What restaurant are Alex and Julie planning to take Alex's dad to?