Real English Conversation - 76 : Movie
---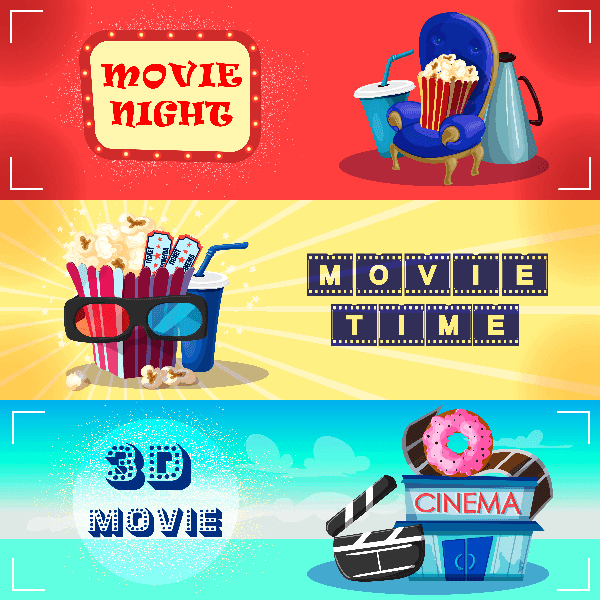 **Translation is an additional tool that can guide and assist beginners in their language learning process. If you feel comfortable enough, please turn it off.**
Sarah: Hey Tom, have you seen the new sci-fi movie that just came out?
Tom: No, not yet. What's it called?
Sarah: It's called Beyond the Stars. I've been wanting to see it for weeks now.
Tom: Oh, I think I saw the trailer for that one. What did you think of it?
Sarah: It was amazing! The special effects were mind-blowing, and the storyline was so interesting.
Tom: That's great to hear. Do you know where it's playing?
Sarah: Yeah, it's showing at the Regal theater in the mall. I already bought the tickets for tonight's showing.
Tom: Nice. How much did they cost?
Sarah: They were a bit expensive, about $15 each. But I think it'll be worth it.
Tom: I agree. So what time is the movie showing?
Sarah: It starts at 7 pm. Do you want to grab a bite to eat before the movie?
Tom: Sure, I'm starving. How about we grab a pizza at the place across the street from the theater?
Sarah: Sounds good to me. Let's meet there at 6 pm.
Tom: Perfect. I can't wait to see this movie!
Sarah: Me neither. I have a feeling it's going to be one of the best sci-fi movies I've ever seen.
Please check your understanding:
What is the name of the sci-fi movie that Sarah wants to see?
What does Tom think of the movie after Sarah tells him about it?
Where is the movie showing?
How much did Sarah's tickets cost?
What do Sarah and Tom decide to do before the movie?