Real English Conversation - 83 : Park
---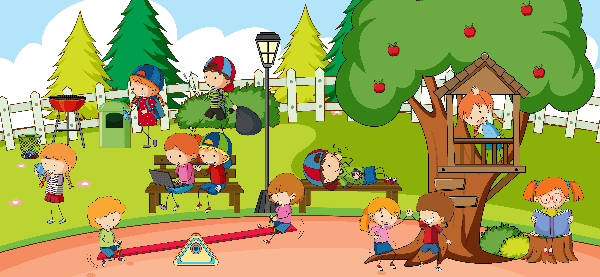 **Translation is an additional tool that can guide and assist beginners in their language learning process. If you feel comfortable enough, please turn it off.**
Brito: Hey Samanta, what do you think about going to the park this weekend?
Samanta: That sounds great, which park were you thinking about?
Brito: There's a park not too far from here that I've heard is really nice. It has walking trails, a lake, and picnic areas.
Samanta: That sounds perfect. Do we need to bring anything with us?
Brito: We should bring a picnic blanket, some food and drinks, sunscreen, bug spray, and maybe some outdoor games like frisbee or a football.
Samanta: Great, I'll pack the food and drinks, and you can take care of the rest.
Brito: We should also check the weather forecast to make sure it's going to be a good day for a picnic.
Samanta: That's a good idea. Let's check the forecast and plan accordingly. Should we invite anyone else to come with us to the park?
Brito: Sure, we could ask our friends Jake and Maria if they want to join us. What time should we leave for the park?
Samanta: How about we leave around 11am, that way we can get a good spot for our picnic. Do we need to pay to enter the park?
Brito: No, this park is free to the public. We just need to make sure we follow the park rules and regulations. We should also make sure we bring some trash bags with us and clean up after ourselves so we leave the park just as clean as we found it.
Samanta: Agreed, we should always do our part to help keep the environment clean. What should we do after our picnic?
Brito: We could go for a walk around the lake, or maybe rent a paddle boat and go out on the water. This is going to be a great day. I'm looking forward to spending some time outdoors with you.
Samanta: Me too. It's always nice to take a break from our busy lives and enjoy nature.
Please check your understanding:
What items should they bring with them to the park?
Should they check the weather forecast before going to the park?
Do they need to pay to enter the park?
What is the main reason Brito and Samanta want to go to the park?
How will they ensure they leave the park clean?