Real English Conversation - 64 : Jogging
---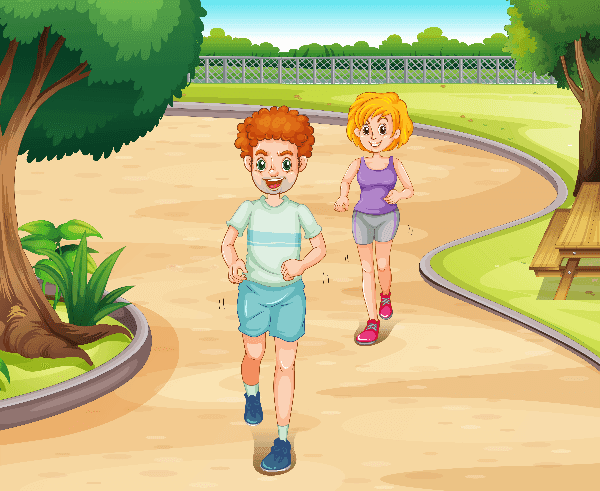 **Translation is an additional tool that can guide and assist beginners in their language learning process. If you feel comfortable enough, please turn it off.**
Alex: Hey Julia, do you want to start jogging with me every day?
Julia: That sounds great! What time were you thinking?
Alex: How about we go in the morning, around 6 am
Julia: 6 am. That's a bit early, but I'll try my best to wake up.
Alex: Don't worry, it'll be worth it. We can start with a light jog and gradually increase our pace.
Julia: That's a good idea. And we can also track our progress by using a fitness app.
Alex: Yes, we can challenge each other to reach our fitness goals.
Julia: Definitely. We should also make sure to stretch before and after our jog to avoid injuries.
Alex: Absolutely. And we can hydrate ourselves with water or sports drinks during and after our jog.
Julia: Sounds like we're all set. Let's start tomorrow!
Julia: Wow, jogging is really making a difference. I can already feel my stamina improving.
Alex: Same here! It's amazing what consistent exercise can do for our health.
Julia: And it's so refreshing to be out in the fresh air and sunshine.
Alex: I couldn't agree more. It's a great way to start our day.
Julia: Definitely. And it's also a good stress-reliever. I feel so much better after each jog.
Please check your understanding:
What time do Alex and Julia plan to go jogging?
How does Alex suggest they track their progress?
What does Julia suggest they do to avoid injuries?
What does Alex suggest they drink during and after jogging?
What does Julia say about jogging?