Real English Conversation - 103 : Trekking
---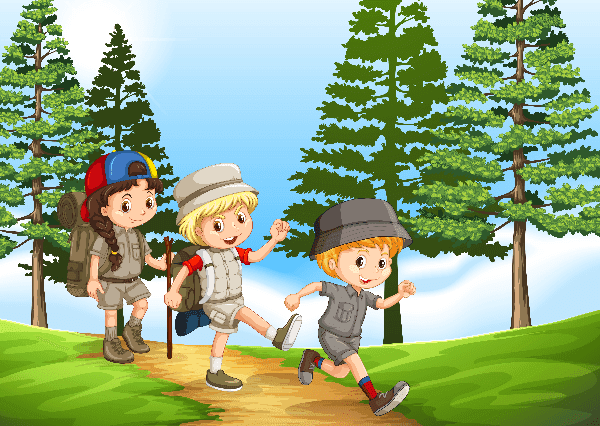 **Translation is an additional tool that can guide and assist beginners in their language learning process. If you feel comfortable enough, please turn it off.**
Johnny: I'm really excited about going trekking in the hills. Have you done anything like this before, Amanda?
Amanda: No, I haven't, but I'm excited too. I've always wanted to try trekking.
Johnny: We'll need to pack accordingly. Do you have a good backpack?
Amanda: I do, but I might need to get some other gear like hiking boots and a tent.
Johnny: Yeah, those are important things to have. We should make a list of everything we'll need.
Amanda: I agree. We don't want to be stuck without something we need while we're out there.
Johnny: We'll also need to plan out our route and make sure we have a map or GPS device with us.
Amanda: That's a good point. We should also let someone know where we're going and when we'll be back, just in case.
Johnny: Definitely. Safety is always the top priority when doing something like this.
Amanda: What kind of terrain should we expect on the trek?
Johnny: It'll be hilly and uneven, so we should make sure we have sturdy shoes and trekking poles.
Amanda: I'm a bit nervous about the altitude. Do you think we'll be okay?
Johnny: As long as we take it slow and drink plenty of water, we should be fine. We can also take breaks if needed.
Amanda: How long will the trek take?
Johnny: It depends on the route we take, but probably around 2-3 days.
Amanda: We'll need to make sure we have enough food and water for the whole trip then.
Johnny: Right, we can pack some non-perishable foods like nuts and energy bars.
Amanda: What should we do about sleeping arrangements?
Johnny: We could either bring a tent or see if there are any campsites along the way.
Amanda: This is going to be such an adventure. I can't wait to get out there and explore.
Please check your understanding:
What is Amanda's previous experience with trekking?
What gear does Amanda need to get before the trek?
What should Johnny and Amanda do before the trek for safety?
What kind of terrain should they expect on the trek?
How long will the trek take?