Real English Conversation - 108 : Winter
---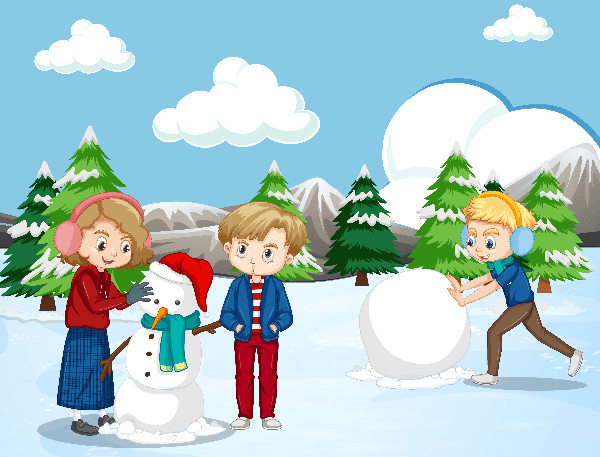 **Translation is an additional tool that can guide and assist beginners in their language learning process. If you feel comfortable enough, please turn it off.**
Andrew: I love winter! It's my favorite season.
Emilia: Really? I'm not a big fan of the cold. I hate driving in the snow, it's so dangerous.
Andrew: Yeah, it can be tough. But I love snowboarding and skiing. I love the holiday season and spending time with family.
Emilia: That's definitely a highlight of winter. Winter always seems to drag on forever, it's so dreary.
Andrew: I think it goes by fast, especially with all the fun winter activities. Have you ever gone ice skating? It's so much fun!
Emilia: I have, but I'm not very good at it. I can't stand the cold, I always have to wear so many layers.
Andrew: That's true, it can be a pain. But I love bundling up in warm clothes. I love the winter scenery, especially when the snow falls.
Emilia: It is pretty, I have to admit. I always get sick during the winter, it's such a hassle.
Andrew: Yeah, that's definitely a downside. I try to stay healthy with lots of hot tea and vitamin C. Have you ever built a snowman? It's such a classic winter activity.
Emilia: I have, it's cute, but I'd rather be indoors with a hot cup of cocoa. I always look forward to spring, when the weather starts to warm up.
Andrew: Yeah, me too. But I still love winter for all its unique charms.
Please check your understanding:
What does Andrew say about winter?
What winter activities does Andrew enjoy?
What does Emilia say about winter driving?
What does Andrew say about winter scenery?
What does Emilia say about spring?