Real English Conversation - 53 : Historical place
---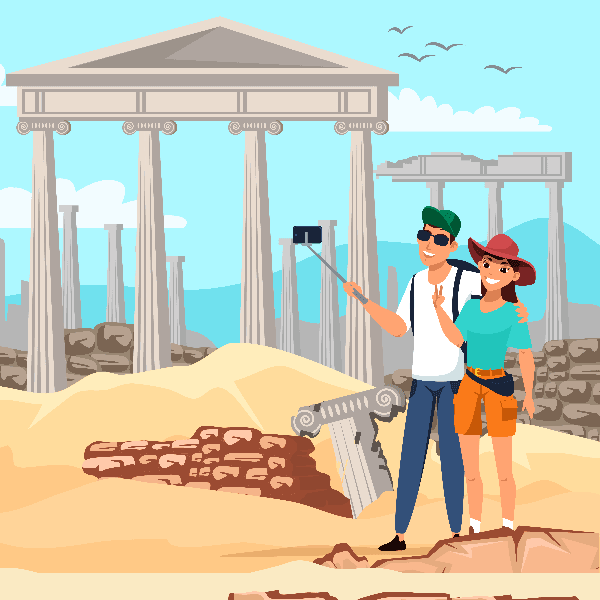 **Translation is an additional tool that can guide and assist beginners in their language learning process. If you feel comfortable enough, please turn it off.**
John: This place is amazing. Look at all the history here!
Emi: I know, it's so cool. I've always wanted to come here.
John: What do you want to see first?
Emi: Let's check out the oldest building first.
John: Good idea. I heard it was built in the 1700s.
Emi: That's incredible. It's hard to believe people lived here so long ago.
John: Yeah, it really puts things in perspective.
Emi: Look at these old tools and artifacts. It's amazing how different life was back then.
John: Absolutely. It's a good reminder of how far we've come.
Emi: I wonder what this place was like during the war.
John: I bet it was chaotic. It's hard to imagine what it must have been like to live through that.
Emi: It's really important to remember our history and learn from it.
John: I totally agree. We can learn a lot from the past.
Emi: Wow, look at these old documents. I wonder what they say.
John: It would be interesting to read them and learn more about the people who lived here.
Emi: Definitely. I'm glad we came here to see this.
John: Me too. It's really fascinating.
Emi: Hey, do you want to go grab something to eat?
John: Sure, I'm getting pretty hungry.
Emi: Let's go find a nice little restaurant and continue exploring.
Please check your understanding:
Who are the two people having a conversation?
What is the first thing Emi wants to see at the historical place?
What does John say about the age of the oldest building?
What do John and Emi say about the importance of history?
What do John and Emi plan to do after exploring the historical place?