Real English Conversation - 52 : High school
---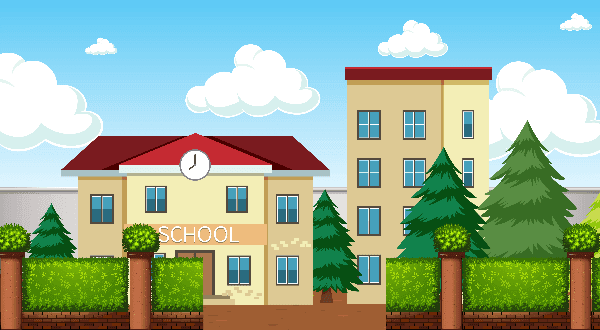 **Translation is an additional tool that can guide and assist beginners in their language learning process. If you feel comfortable enough, please turn it off.**
John: Hi, I'm John. What's your name?
Julia: Hi John, I'm Julia. Nice to meet you.
John: Are you nervous for the first day of school?
Julia: A little bit, are you?
John: Yeah, I am. I heard high school is a lot different than middle school.
Julia: Yeah, but I'm excited for new experiences.
John: Me too. What classes are you taking this year?
Julia: I have math, English, science, history, and French.
John: That's a lot. I have the same except for French.
Julia: Do you know where your first class is?
John: Not really, I think it's on the second floor.
Julia: Mine too. Maybe we can walk there together?
John: That would be great, I'm not sure where anything is yet.
Julia: Me neither. Have you met any other new students yet?
John: Just a few people in my homeroom class. How about you?
Julia: Same here. I hope we make some new friends today.
John: Yeah, me too. What did you do over the summer?
Julia: I went to summer camp and spent some time with family. What about you?
John: I went on a family vacation and did some volunteer work.
Julia: That's cool. Well, we better get going or we'll be late for class.
Please check your understanding:
What does Julia say about her feelings on the first day of school?
What classes do John and Julia both have?
What do John and Julia plan to do to find their first class?
What did John do over the summer?
What is one thing Julia did over the summer?