Real English Conversation - 37 : Financial budget
---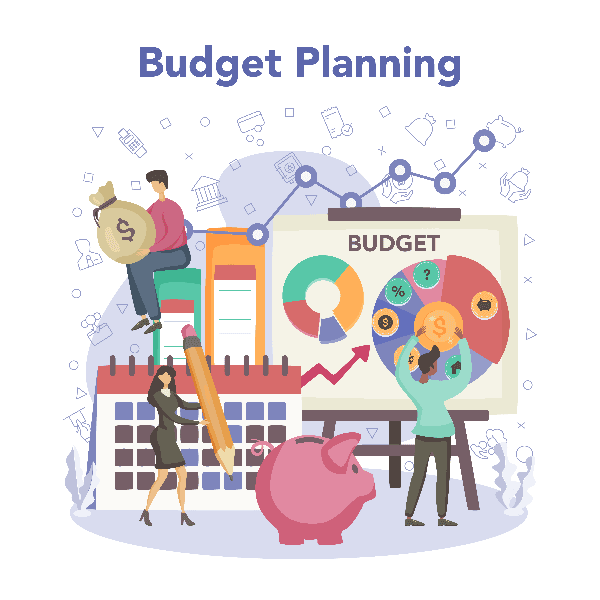 **Translation is an additional tool that can guide and assist beginners in their language learning process. If you feel comfortable enough, please turn it off.**
Emma: I'm having trouble managing my finances. Can you give me some advice?
Alex: Sure, I'm happy to help. Let's start by looking at your income.
Alex: How much do you make in a month, after taxes?
Emma: I make $3,000 a month.
Alex: Great. Now let's look at your expenses. What are your monthly expenses like?
Emma: I have rent, utilities, groceries, and some other bills. It usually comes to around $2,500 a month.
Alex: That's a pretty significant chunk of your income. Do you have any savings?
Emma: Not really. I've been struggling to put money aside.
Alex: It's important to have a safety net of savings. Let's see if we can help you save some money each month.
Emma: How can I save more money?
Alex: One way is to create a budget and stick to it. This means tracking your expenses and finding areas where you can cut back.
Alex: You could also look for ways to increase your income, such as taking on a part-time job or freelance work.
Emma: That's a good idea.
Emma: But I really like to treat myself to things like eating out or buying new clothes.
Alex: It's okay to have some fun money, but it's important to find a balance and not overspend.
Alex: Another important thing to do is to set financial goals for yourself, like saving up for a vacation or paying off debt.
Emma: Thanks for your advice. I'm going to start tracking my expenses and creating a budget.
Please check your understanding:
What is the first thing Alex looks at when advising Emma on her finances?
What is one way Emma can save more money each month?
How much does Emma typically spend each month on expenses?
What is the importance of having savings, according to Alex?
What is one financial goal that Emma could set for herself?