Real English Conversation - 16 : Christmas lights
---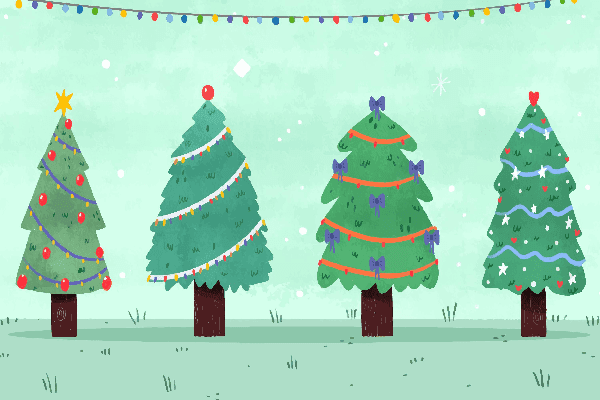 **Translation is an additional tool that can guide and assist beginners in their language learning process. If you feel comfortable enough, please turn it off.**
Jack: Look at those lights, they are amazing!
Emma: Wow, this street is fully decorated.
Jack: That's a giant snowman!
Emma: Oh, that's a reindeer over there.
Jack: Look at the lights on that tree.
Emma: I love the blue and white color scheme.
Jack: Let's drive around and see if there are more decorations.
Emma: Yes, let's explore other streets.
Jack: This is so festive, I love it.
Emma: I can't wait for Christmas day.
Jack: We should come back here with our family and friends.
Emma: Yes, it will be a great idea.
Jack: Let's take a video of this decoration.
Emma: Good idea, we can watch it later.
Jack: The owners of this house must have worked hard on the decoration.
Emma: Yes, it looks like they have put a lot of effort into it.
Jack: Do you have any favorite decoration so far?
Emma: I like the one with the candy cane.
Jack: I think the one with the Christmas train is pretty cool.
Emma: That was a great idea to go for a drive and see these lights.
Please check your understanding:
What did Jack and Emma see on the decorated street?
What was the color scheme of the lights?
What did Jack suggest they do with their family and friends?
What did Emma record with Jack's suggestion?
Which decoration did Emma like the most?