Real English Conversation - 1 : Accident
---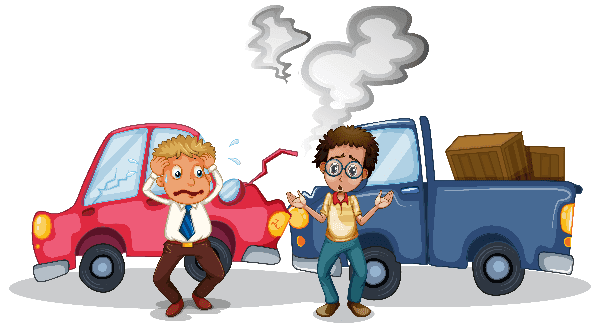 **Translation is an additional tool that can guide and assist beginners in their language learning process. If you feel comfortable enough, please turn it off.**
Tom: Hey, did you hear about the accident at the office down the street?
Emily: No, what happened?
Tom: Apparently there was a collision between a truck and a car, and three other vehicles got damaged in the process.
Emily: That sounds terrible. Were there any casualties?
Tom: Fortunately, no one was killed, but a few people were injured and taken to the hospital.
Emily: I hope they'll be okay. Do you know what caused the accident?
Tom: I'm not sure, but I heard it was a case of reckless driving. The driver of the truck was speeding and lost control.
Emily: That's a shame. Was it covered in the news?
Tom: Yeah, I saw it on the local TV news this morning. They showed footage of the damaged vehicles and interviewed some of the witnesses.
Emily: Wow, that's crazy. I hope everyone involved in the accident makes a full recovery.
Tom: Me too. I'm just glad no one was killed.
Emily: Definitely. It could have been much worse.
Tom: I heard that the road was closed for several hours while they cleaned up the wreckage.
Emily: That must have caused a lot of traffic.
Tom: Yeah, it was a real mess. I'm just glad I wasn't driving in that area at the time.
Emily: Same here. It's always important to drive carefully and be aware of your surroundings.
Tom: Absolutely. I hope this serves as a reminder to everyone to be more cautious on the road.
Please check your understanding:
What caused the accident?
Where did Tom see the news coverage of the accident?
How long was the road closed after the accident?
Were there any casualties in the accident?
What is the main message that Tom and Emily emphasize at the end of the conversation?
Real English Conversation - 2 : Amusement park