22. I have + (noun)
---
I. DESCRIPTION
"I have + noun" can be used to express possession or ownership of something, or to indicate that the person is experiencing a particular state or condition.

i) For example, "I have a car" means that the speaker possesses a car, while "I have a headache" means that the speaker is currently experiencing the condition of a headache.
ii) It can also be used to express a past action or experience, such as "I have visited Paris" to indicate that the speaker has previously traveled to Paris.

II. EXAMPLES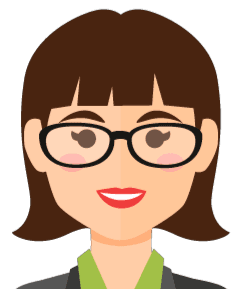 **Translation is an additional tool that can guide and assist beginners in their language learning process. If you feel comfortable enough, please turn it off.**
I have a cat named Whiskers.
I have an appointment with my dentist next week.
I have a headache and need to take a painkiller.
I have a lot of homework to do before tomorrow.
I have a book that you might be interested in reading.
I have a passion for photography and love taking pictures.
I have a meeting with my boss in an hour.
I have a friend who lives in New York City.
I have a cold and need to stay home to rest.
I have a bicycle that I ride to work every day.
21. I feel like
23. I have to + (verb)